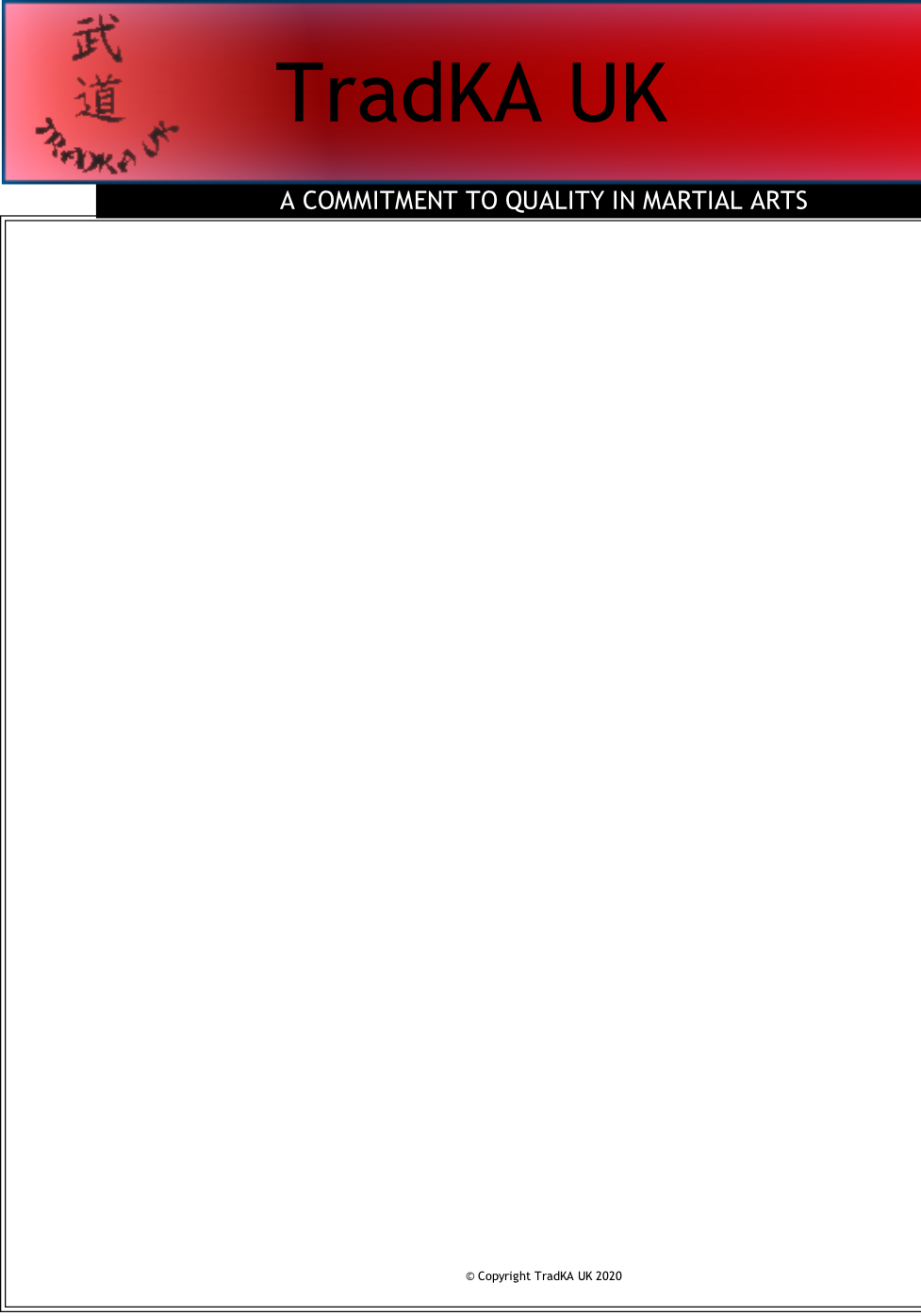 All insurance cover is only valid if registration with TradKA and FEKO is in date and registered with the Registration Officer plus the Group is currently registered with the Federation and all fees are paid to date.
Membership requires that all fees are paid. Delayed monthly returns could invalidate the individuals insurance cover. Cover commences when the monthly return is received by the Registrations Officer, with a reasonable time allowance made for the issue of the receipt and its registration with the Federation. Registration Receipt numbers must be entered in ascending numerical order along with an ascending issue date. Invalid Registration numbers are to be entered as such on the return sheet. Most weapon training is covered, live blades are not.
The full details of the Insurance offered is detailed by clicking anywhere on this line to access an adobe file.